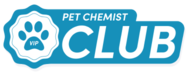 Get $10 OFF*
Your First Order

+ exclusive offers and so much more!
JOIN FOR FREE
On Your First
Pet Chemist Order*
*For orders over $99. Excludes prescription med orders

On A Waggly Toys & Treats Subscription Box
*First time Waggly subscribers only. Valid for multi-month subscriptions

On SASH Beds, Bundles, Throws & Bowls*
*Discount taken from RRP. Excludes apparel and covers

*Discount off your first booking of any pet service

Beat the Pack! Get early access to all our amazing deals and discounts
VI-Pooch! Exclusive club only discounts for that red carpet treatment.
100% Free to join. No Fees. Ever!